Compare Personal Loans
We provide a quick and easy way to compare lenders and find the right loan for you.
Loans from 100 to 500,000 USD
With any credit history
No service fee
Compare Now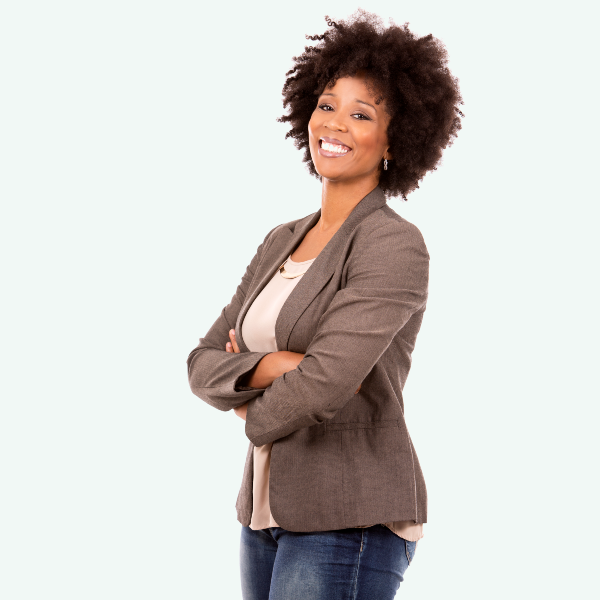 Compare Now
Everything You Need to Know About Personal Loans
Personal loans are quickly becoming people's go-to form of credit. Like credit cards and mortgages, personal loans help you achieve a specific financial goal. Obtaining a personal loan can allow you to split a big expense into more manageable monthly payments, provide the funds you need for a short-term cost, or consolidate high-interest debts. 
As a powerful financial tool obtained through a short and quick process, personal loans can significantly impact your other lines of credit. Before applying for one, let's talk about everything you need to know about personal loans. 
What Is a Personal Loan?
Personal loans are a fixed loan amount where you borrow money from a lending institution like a credit union or a bank. You can use this as a responsible way to pay for something expensive, allowing you to quickly reach your financial goals, especially now that you can easily find an online lender. Unlike an auto loan that's specific to a car purchase or a mortgage for your house, you can use a personal loan towards flexible purchases. You can seek a personal loan for your education, medical expenses, a major home item such as large appliances, or debt consolidation. You have complete control over what to use the loan towards.
How Do Personal Loans Work?
With many online lenders available to you today, you can complete the application process in minutes and receive funds via personal loans as soon as the next business day. You look for a loan that fits your criteria, apply for the amount you require, and agree to a loan term. You will be charged an origination fee each time you apply for a new personal loan.
The origination fee can be between 0.5%-1% of the amount you request and can sometimes be negotiable. 
Once you are approved for a personal loan, the loan amount that you requested will be issued as a lump sum, usually deposited into your bank account. You'll then repay this amount over a fixed amount of time on a fixed interest rate, though your interest rate is usually lower compared to rates on credit cards. The repayment term can be as short as one year or as long as ten years, depending on the loan amount you borrow and how quickly you'll have the funds to repay. 
Once you agree to these loan terms, you'll begin paying off your loan. If you suddenly have more income, you cannot use this to pay a larger amount of your loan without incurring a prepayment penalty. A prepayment penalty fee is an amount a lender can charge you for paying off your loan early.
How to Qualify for a Personal Loan
Your personal loans process begins by looking at where your credit score is currently. This number (usually between 300 and 850) tells lenders how likely you will repay your debt based on your previous credit history, telling them whether to approve your application for a personal loan today. Multiple lenders require a credit score of at least 660 for personal loans, so ensuring your score is at least 660, if not higher, will be the first step in the process. 
You'll also need to ensure you have an income source to pay off your debt, origination fee, and interest rate. Once these criteria are met, you will be eligible for a personal loan.
What Should I Know About Interest Rates?
Now that we know about the minimum credit score you need, let's talk about interest rates. These rates are the percentage of the balance you will be charged with each month through the loan term, and they are based on your credit history, score, and income level. If your score is lower than the recommended credit score, you may still qualify for the personal loan, but the rates may be too high for the lender to be a viable option. A credit score of 800 and above will ensure you receive the lowest interest rate possible. 
To understand how much a personal loan may cost you, take a look at the Annual Percentage Rate (APR). APRs are also expressed as a percentage that considers your fees and interest, among other factors, allowing you to calculate your total repayment value before you sign anything.
Legal Status and Regulation
All personal loans offered through lending institutions are covered by the Truth in Lending Act (TILA) that protects consumers while they make financial transactions. This law requires lenders to disclose the amount financed, APR, total payments, and origination fee for transparency before they agree and sign. Each state has its own laws regarding lending money. Many states have usury laws in place that cap interest rates between 10% and 20% to ensure the lender charges a fair amount each time.
Types of Personal Loans
Personal loans come in many forms, making them one of the more flexible ways of reaching your financial goals. These loans can take on many different names depending on how the lender advertises it, but all personal loans fall into one of two categories: secured and unsecured personal loans. 
Secured Personal Loans
These loans are backed by something you own that's of value. You will always need to provide collateral that will be lost if you default on your payment. Mortgages or auto loans are the typical examples of secured personal loans where the house or vehicle is used as collateral. This may not be possible if you're using the loan towards a college degree or paying off medical bills, so you will be offered secured loans if you do not qualify for an unsecured personal loan.
Unsecured Personal Loans
Unsecured loans are very common personal loans as you do not need to provide collateral, and the process is swift. That doesn't mean there are no repercussions if you do not pay by the allotted time. If you default on your monthly payments, your credit score can drastically be affected, raising the cost of borrowing. The lender can also file a lawsuit against you to collect the outstanding interest, fees, or debt. 
Whichever type you end up choosing, you'll still owe a monthly payment to the lender. The payment includes the money paid toward the principal loan amount owed and a portion of the total interest you will owe over the life of the loan.
What Are Personal Loans Used For?
As mentioned earlier, personal loans can be used for a wide range of expenses. Anything that isn't covered by an auto loan or a mortgage can be paid through a personal loan. Here are some common reasons why you may want a personal loan:
Consolidate debt
People with a moderate amount of consumer debt may take out a personal loan to help them with debt consolidation. These loans are incredibly helpful in quickly paying off your debt that will otherwise take you up to five years as there are plenty available with a lower interest rate and short loan term. 
Pay off credit cards
If you already have a high credit score, your personal loan interest rate may be lower than your credit card, allowing you to pay off your credit card faster. The fixed rate and monthly payments mean your payments never change, and you can still pay the creditors directly.
Home improvements
You can use a personal loan to finance home renovations or major repairs. It's a great alternative to a home equity loan or a line of credit as you do not put your home up as collateral. You may use it for large projects such as updating the basement, installing a swimming pool, or building a garage. Or you may choose to use it towards emergency repairs like larger plumbing issues or smaller jobs like new windows.
Unexpected Expenses
Emergency medical expenses or family events such as divorces or your loved one's passing can become quite expensive. These moments are usually already stressful, and being able to ease some financial burden with a quick personal loan can make the situation more manageable.
Hot right now
There are trending offers
Show all