LoanPioneer Review
We have been made aware that consumers have been contacted by companies claiming to be us. Please be aware that we do not call customers and we never ask you to pay a fee/deposit to get a loan. If you have been contacted by someone that claims to be us, please email us or contact the Online Lenders Alliance Hotline at 1-866-299-7585 immediately.
Go to the service

LoanPioneer
Our service is completely FREE!
Payment information:
1321 Upland Dr. Ste 6458. Houston TX 77043
Tel: 1-866-299-7585
Email: info@loanpioneer.com
Go to the service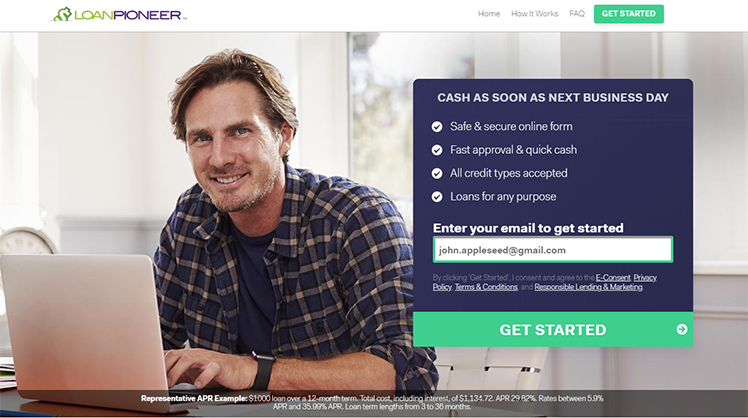 LoanPioneer.com strives to familiarize consumers like you and help protect from unfair and illegal lending practices. We encourage you to review your particular lender's policies as interest rates, requirements on repayments, and consequences of late or non-payment may vary.
Go to service